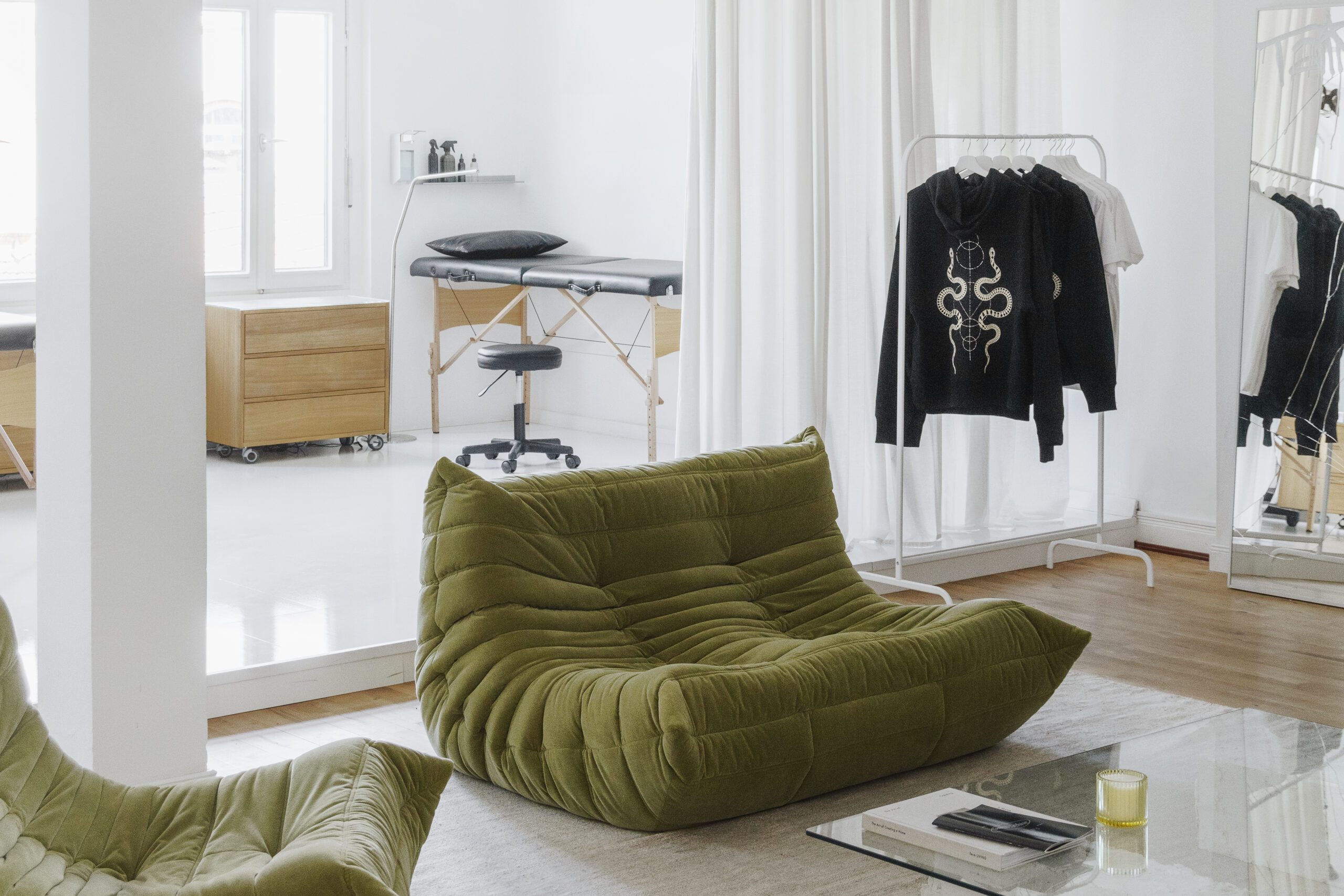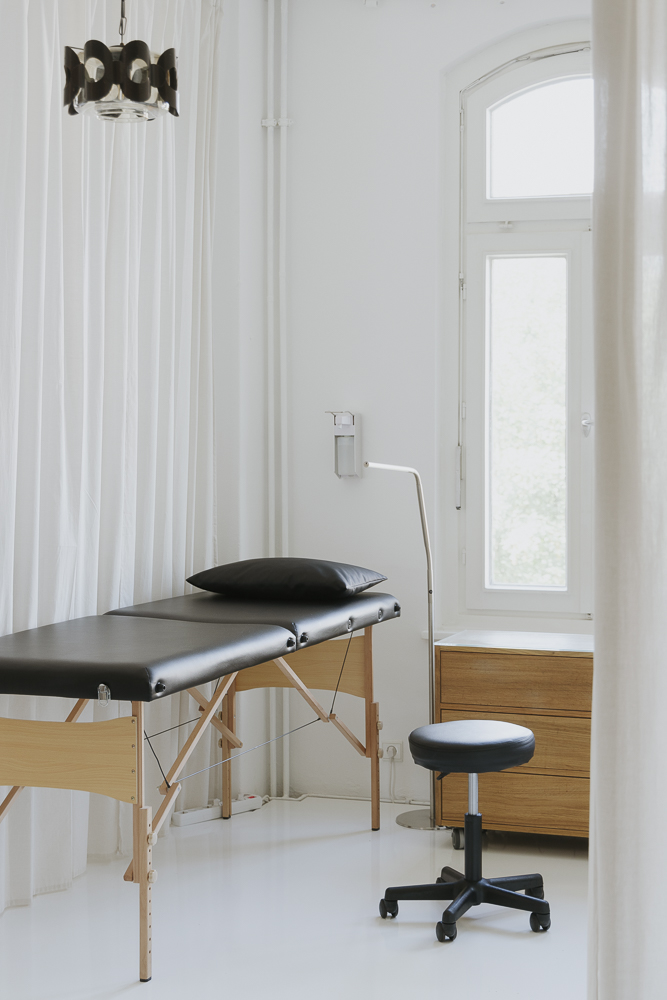 A modern and bright tattoo studio located in Hamburg Altona, showcasing a variety of artists with different stylistic backgrounds.


Our goal was to create a calm and friendly environment where both artists and clients would feel at home. The studio is set up with the client's comfort in mind. A bright and open space, yet every artist is able to seclude their station with curtains for extra privacy.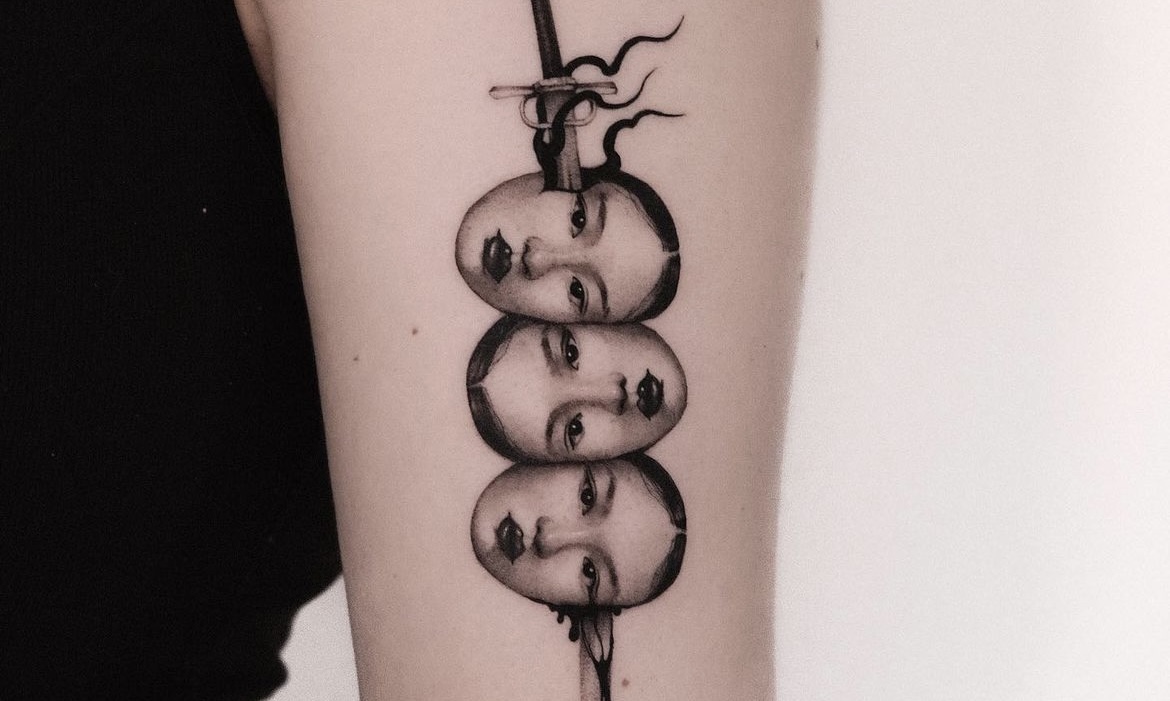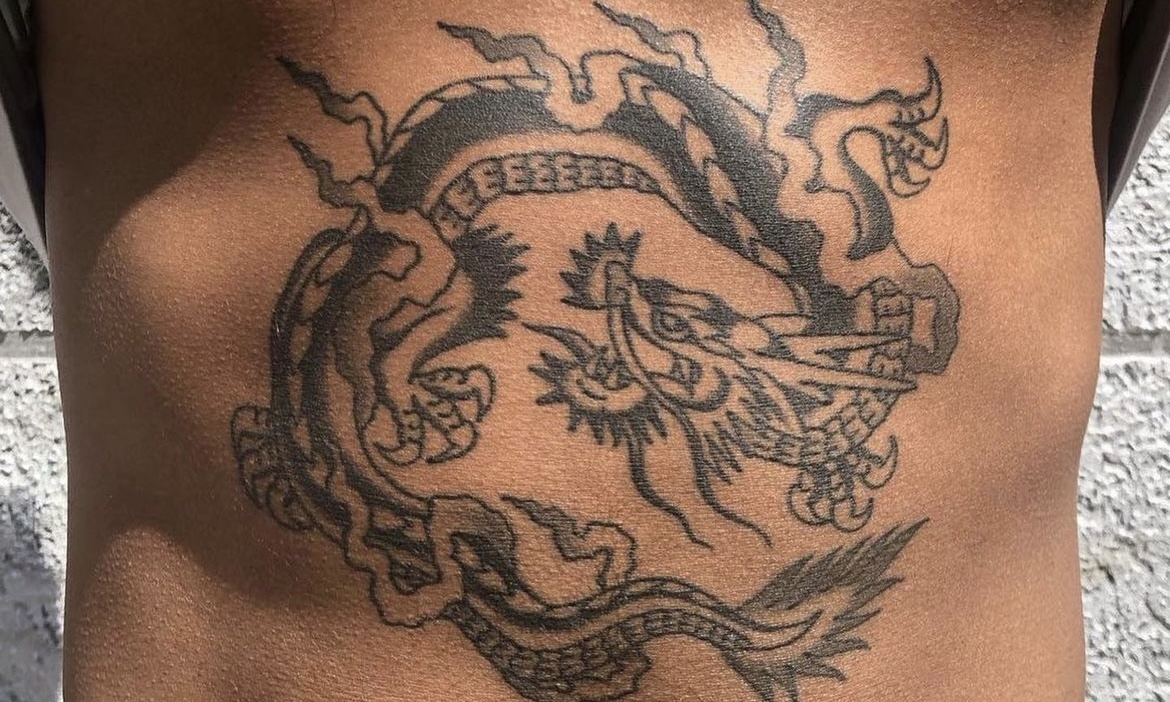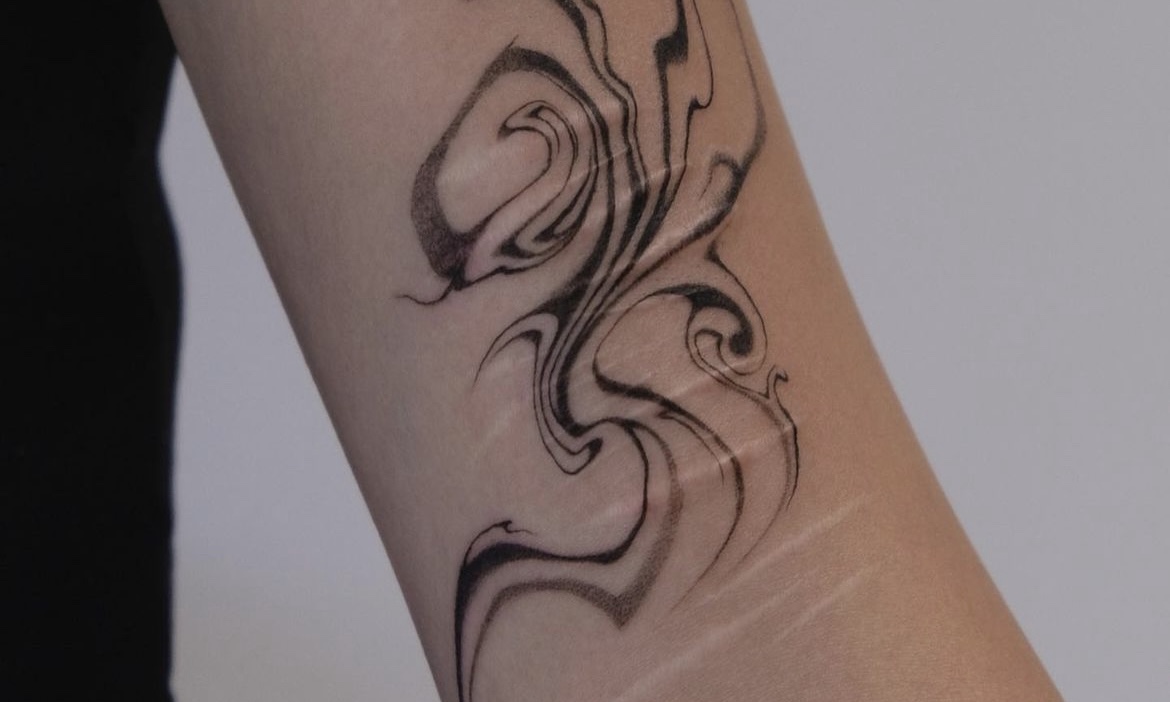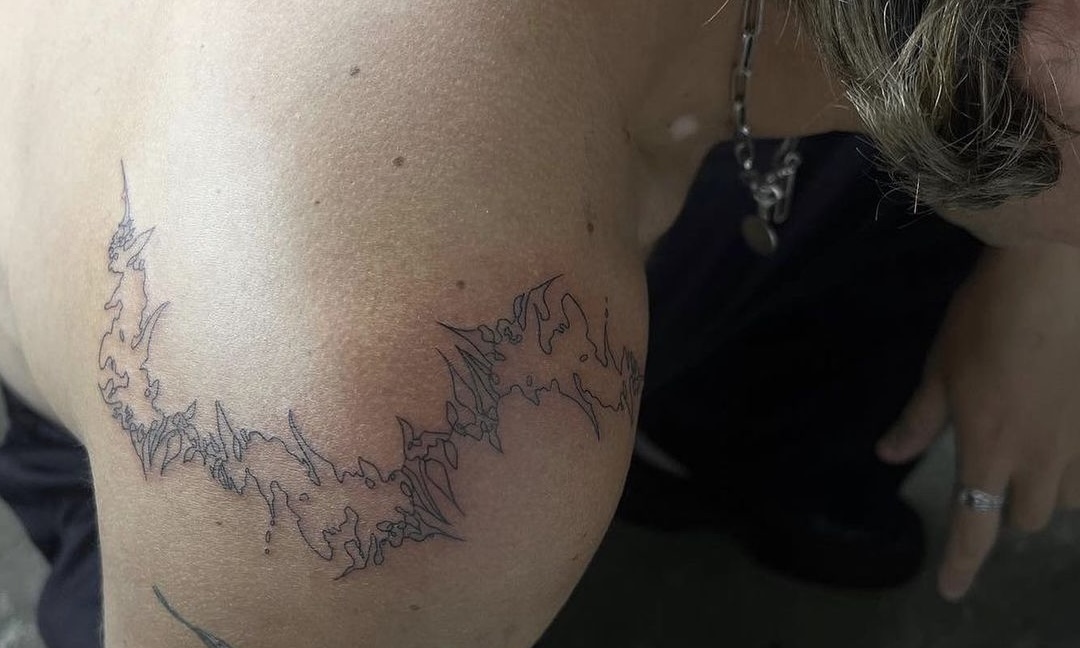 Tatti has been tattooing for five years and specializes in illustrative fineline. When she was still finishing high school, she started tattooing and dedicated every second to it that she didn't have to spend at school. At the age of 22, she opened TAINTED studio.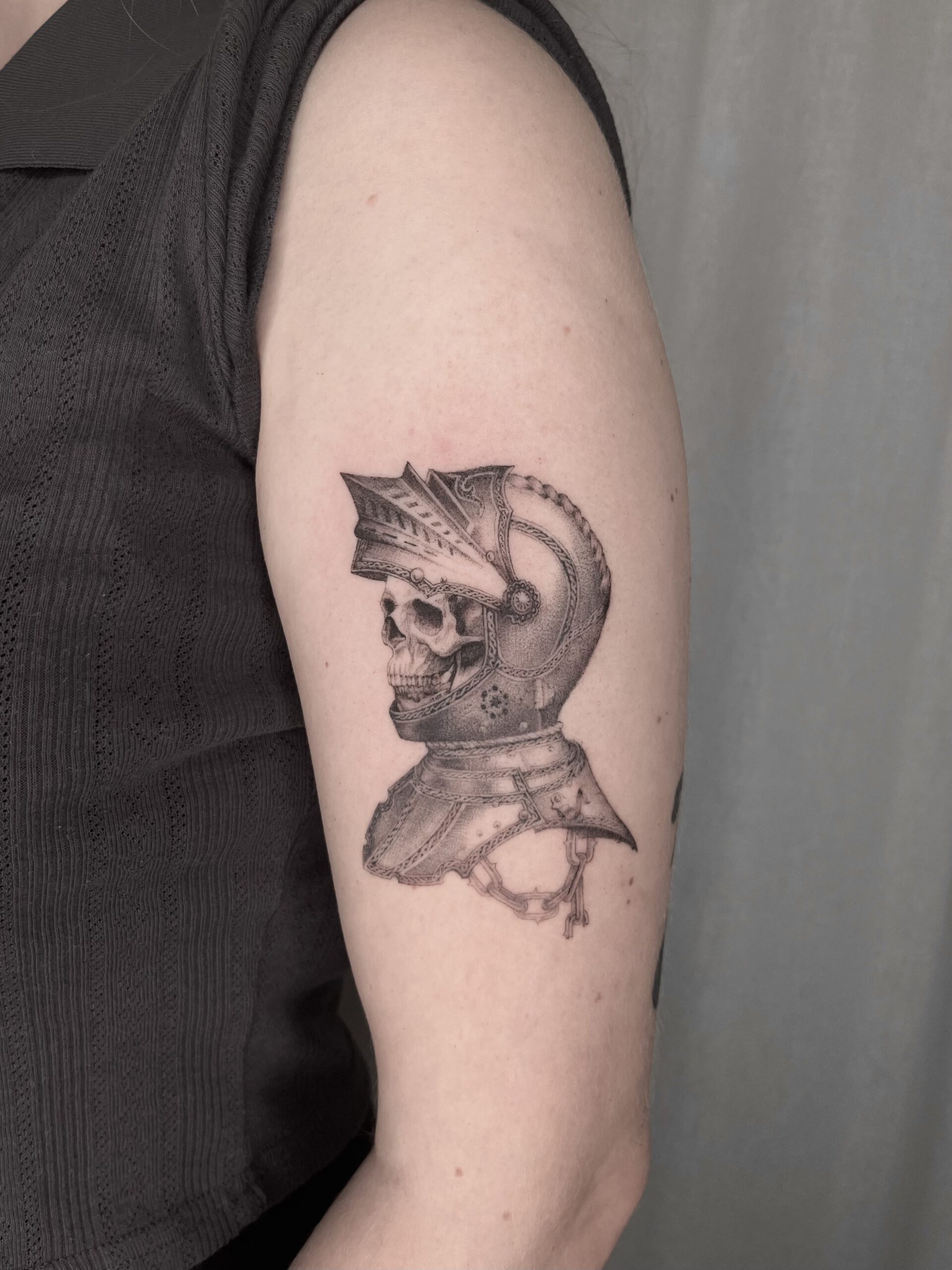 As an artist, Tatti is continuously trying to find a sweet spot between blackwork and fine line, creating powerful and feminine looks inspired by traditional Japanese artists as well as the artists around her.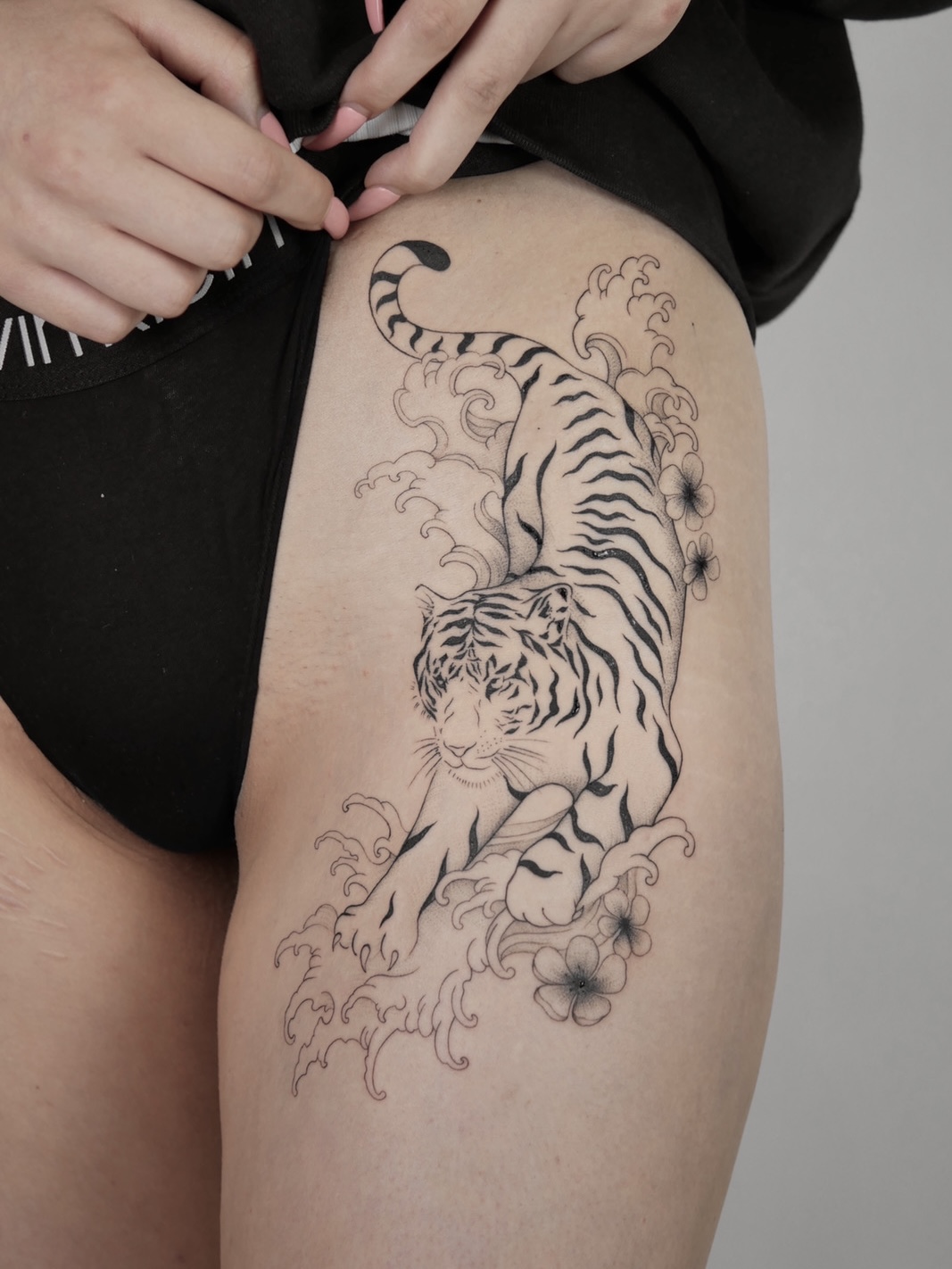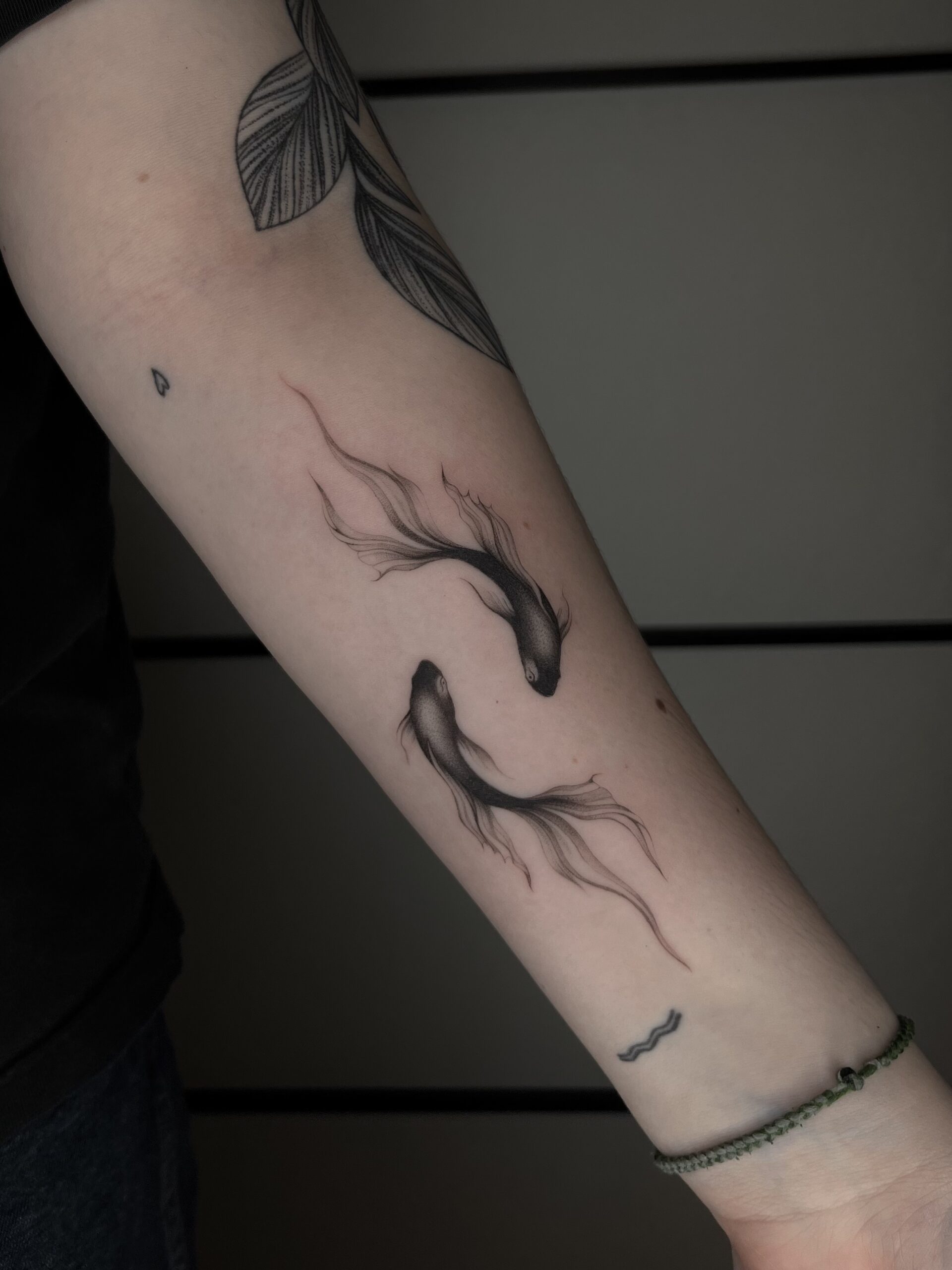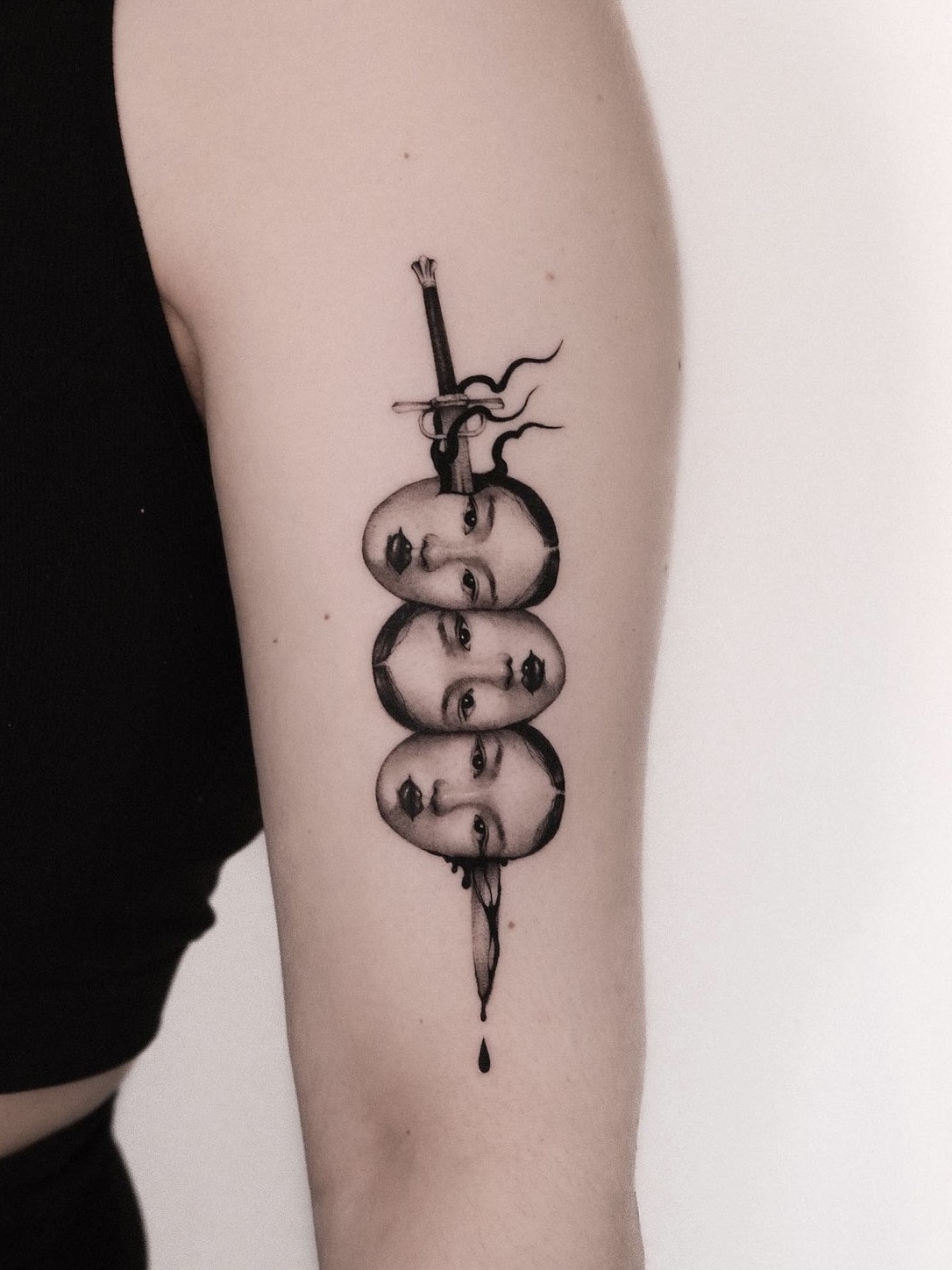 Lucy is known for her dark and romantic imagery. She has been tattooing since 2019.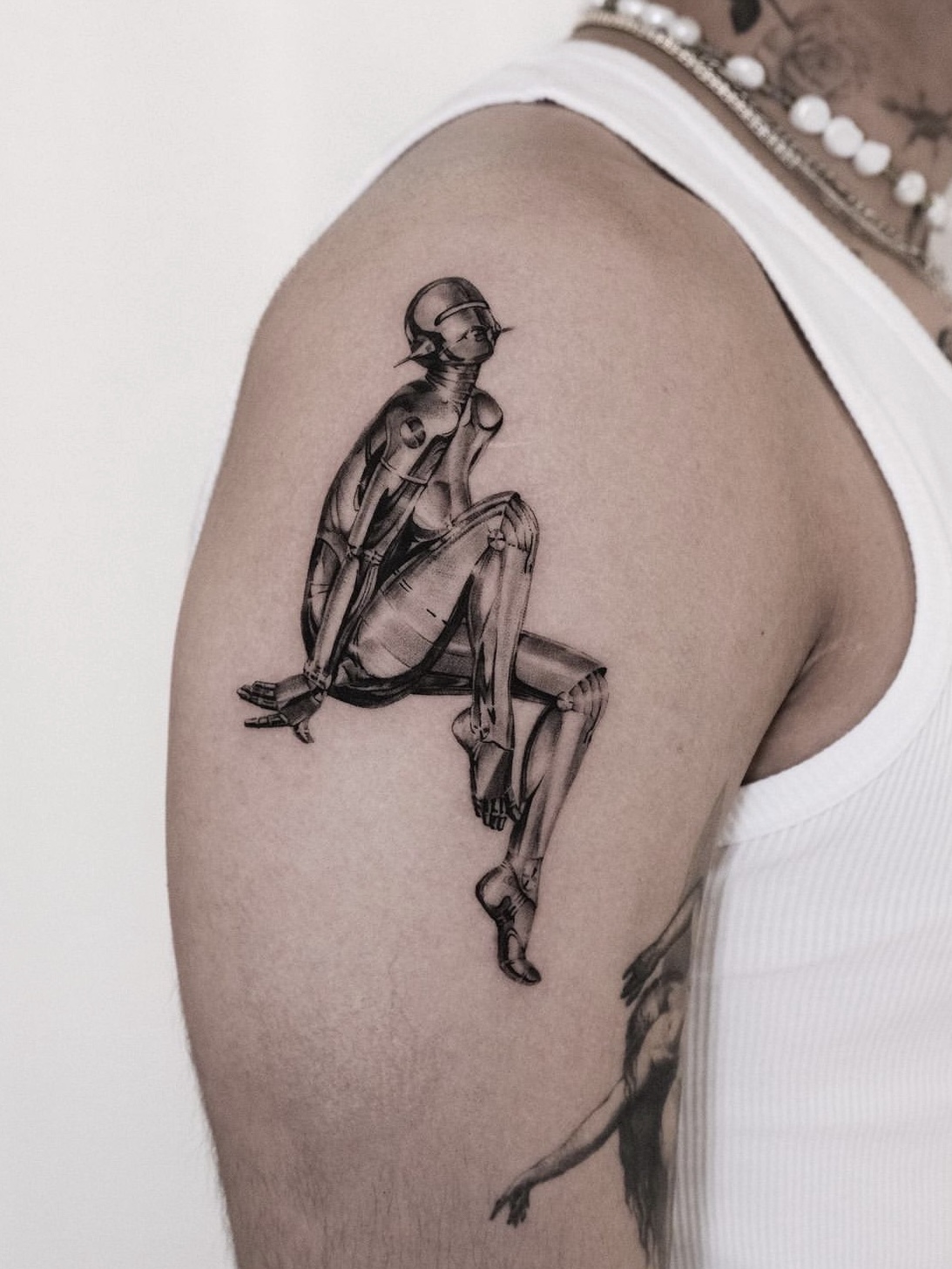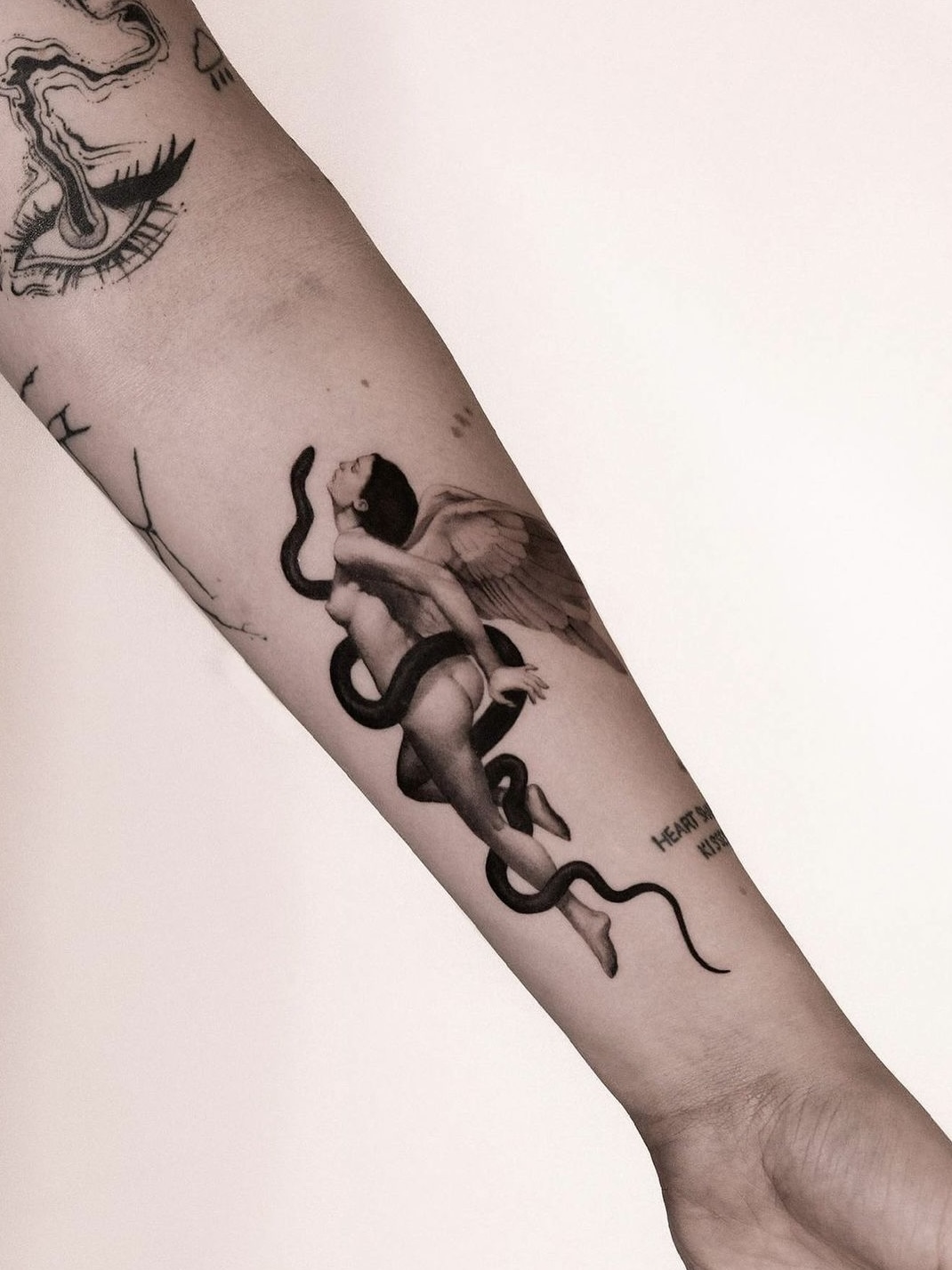 After starting out in her own bedroom, Lucy has developed into one of the best in her field. Her signature style has influences of dark surrealism, microrealism as well as her references of marble statues.
Eli's work is mostly inspired by classic traditional. Within her bold designs, her playful signature always stands out. Through the years, she developed a well-rounded and varied style. She uses bold and fine lines in black or colour, reproducing what she sees from the 70's, 80's and 90's in a personal, modern and unique way. Eli has been tattooing for five years.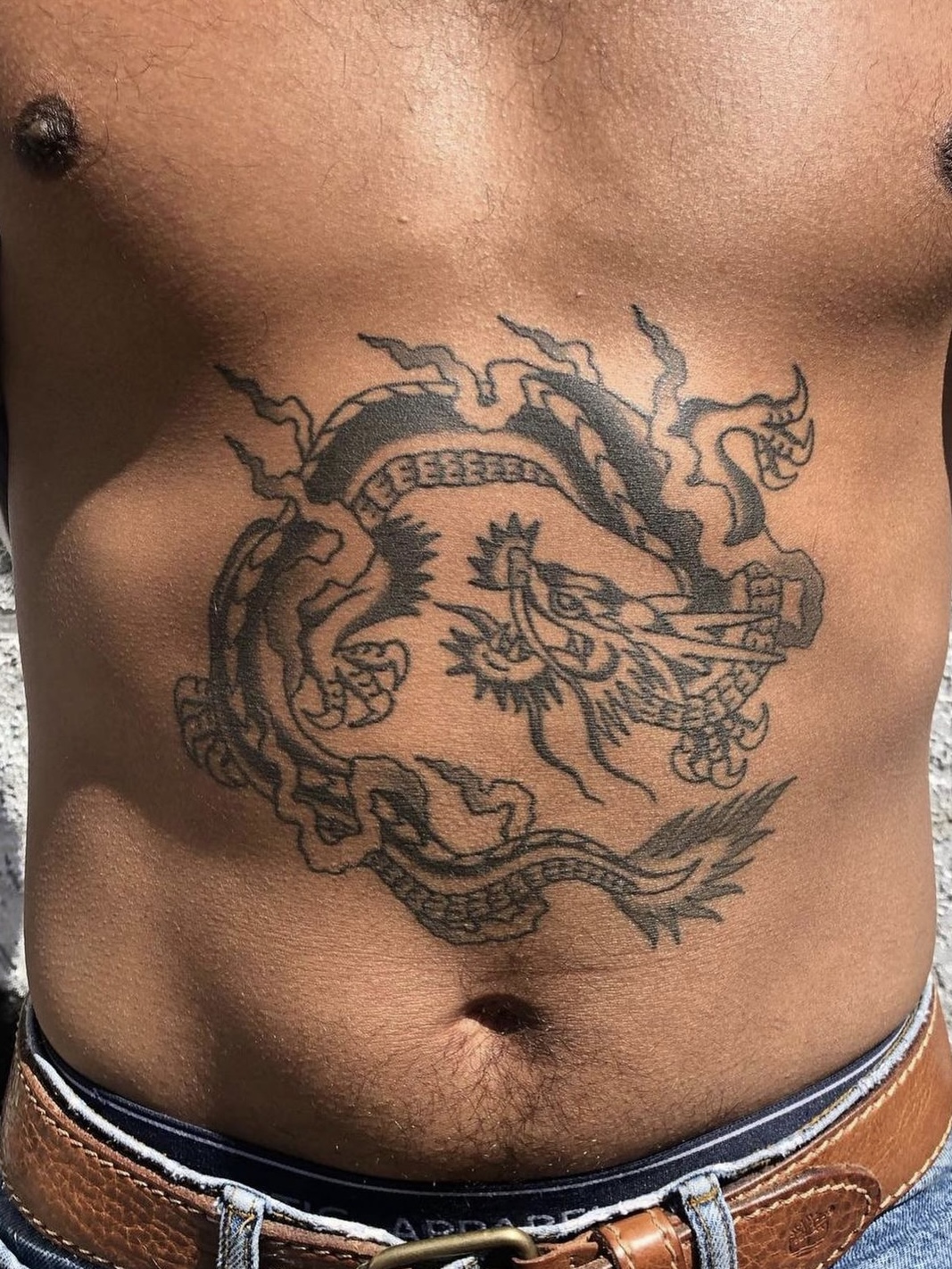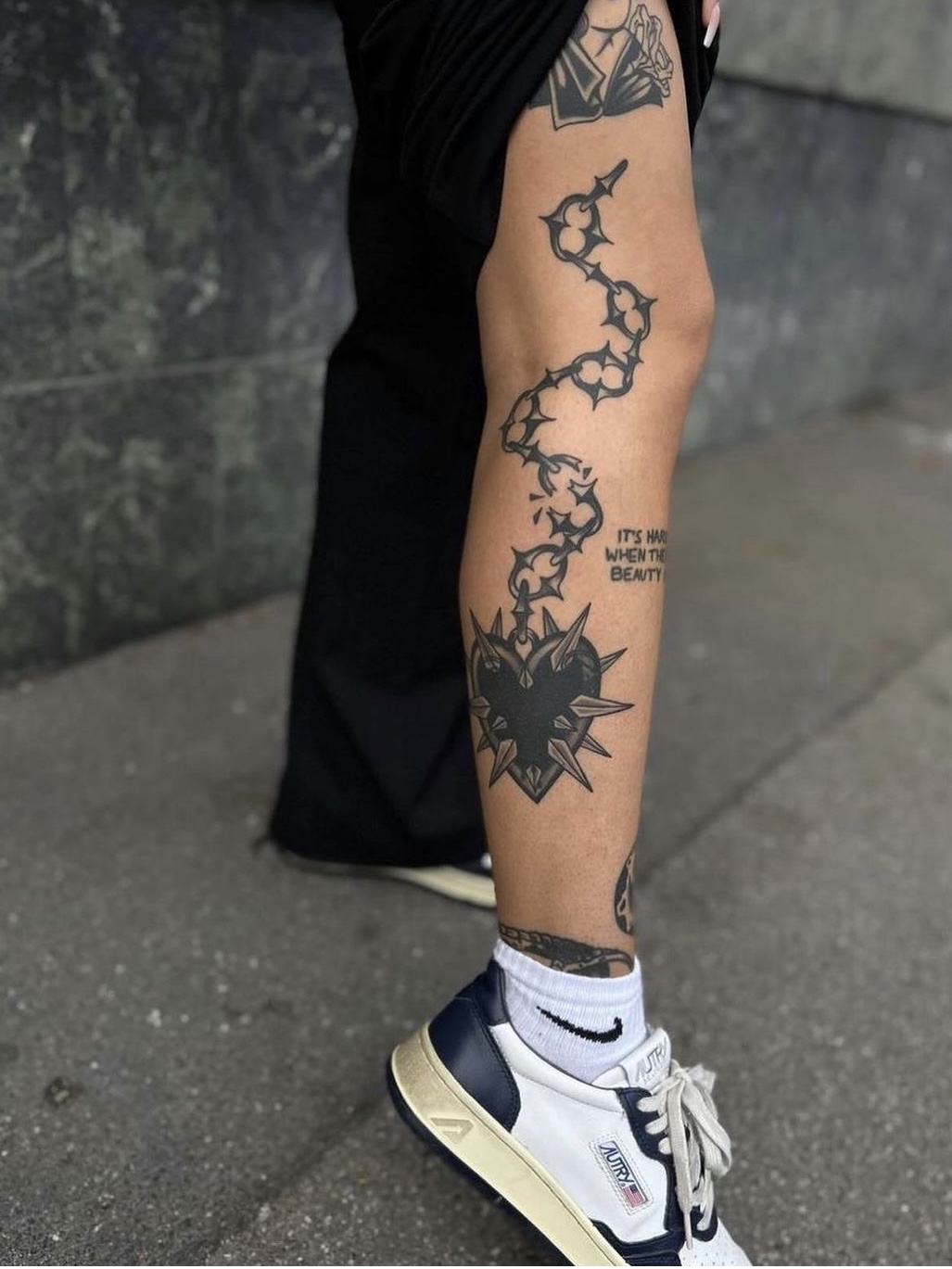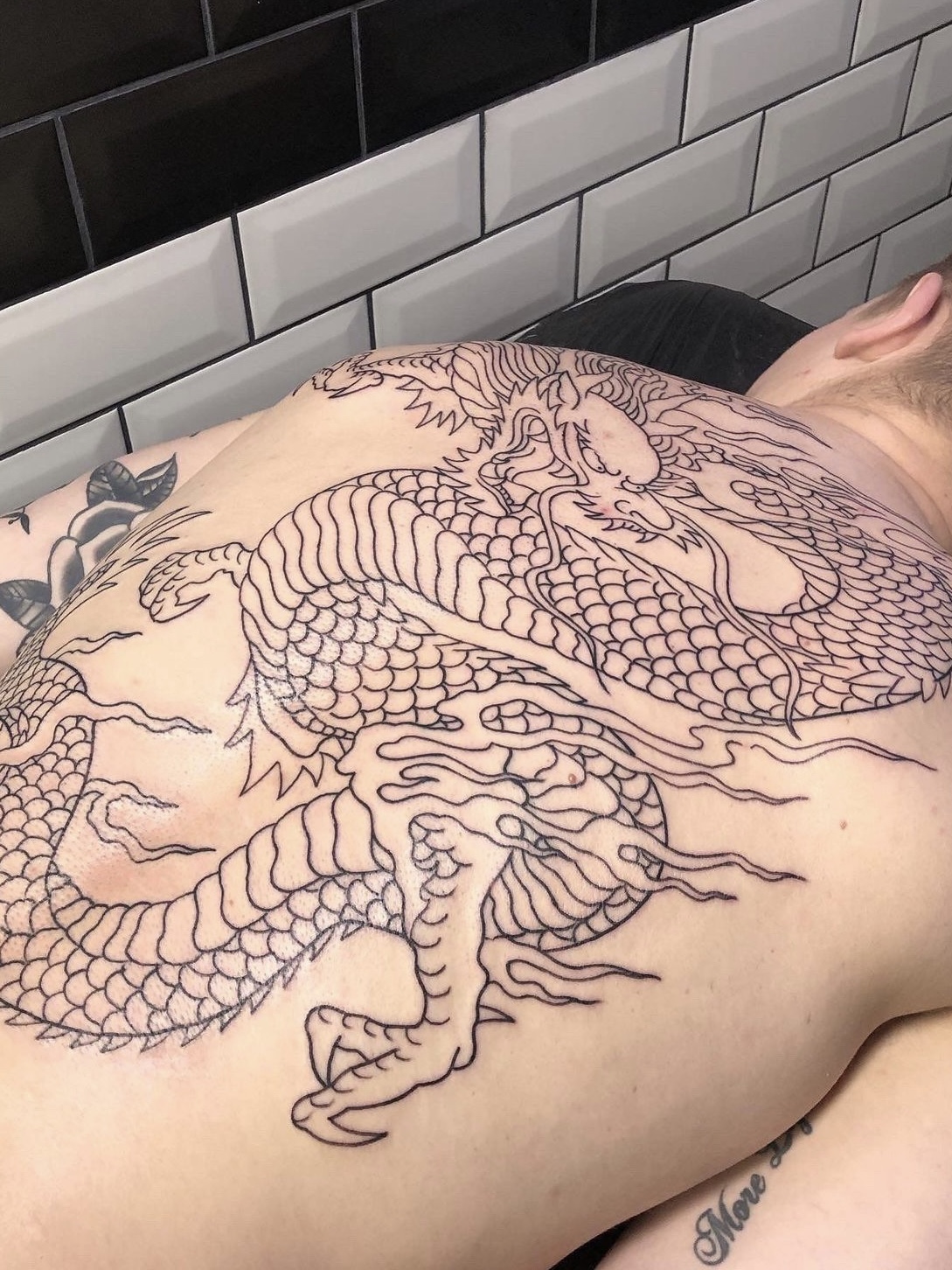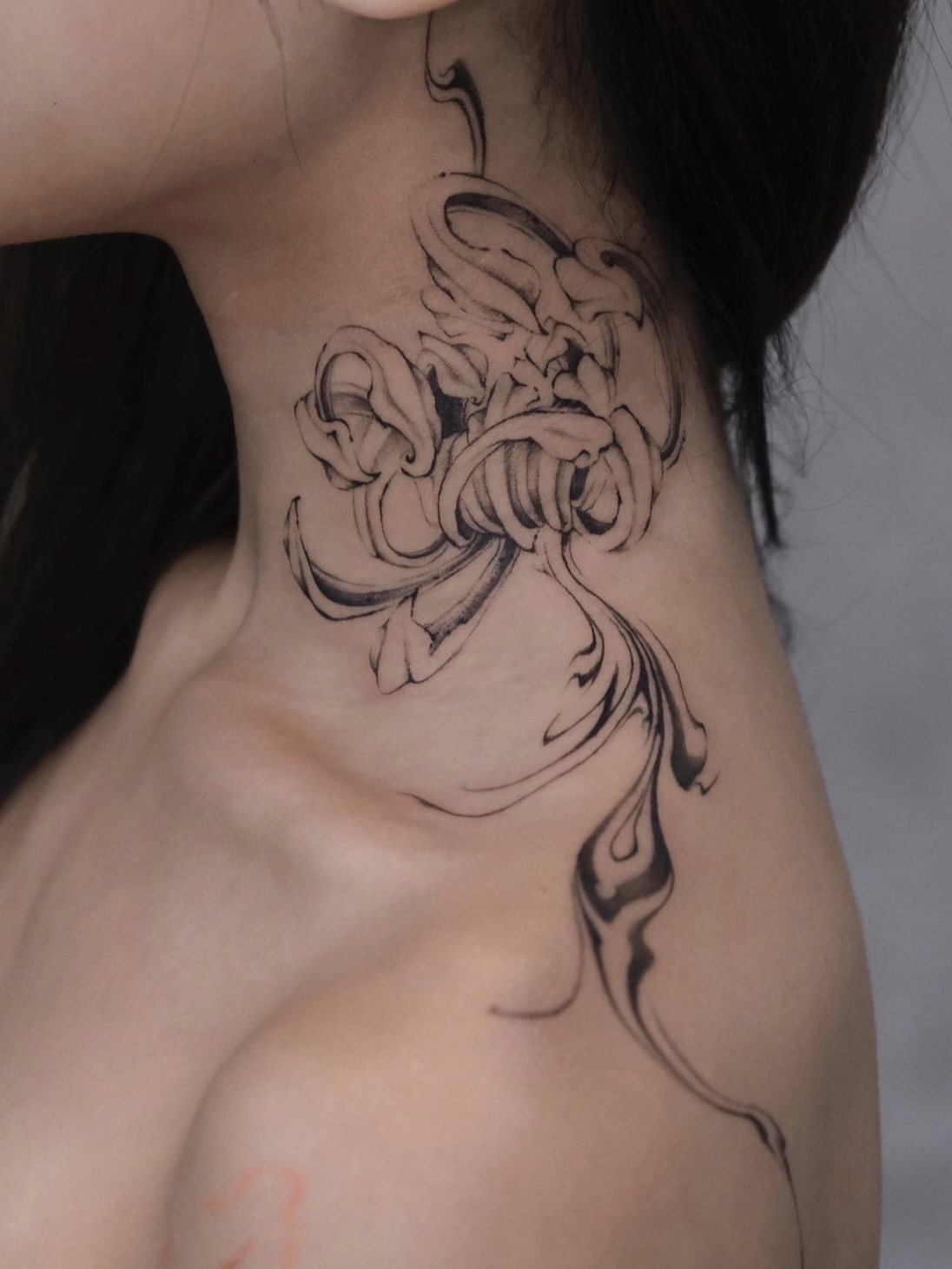 Being able to travel at a young age inspired Jamie to pursue tattooing with influences from different cultures. She currently also studies illustration.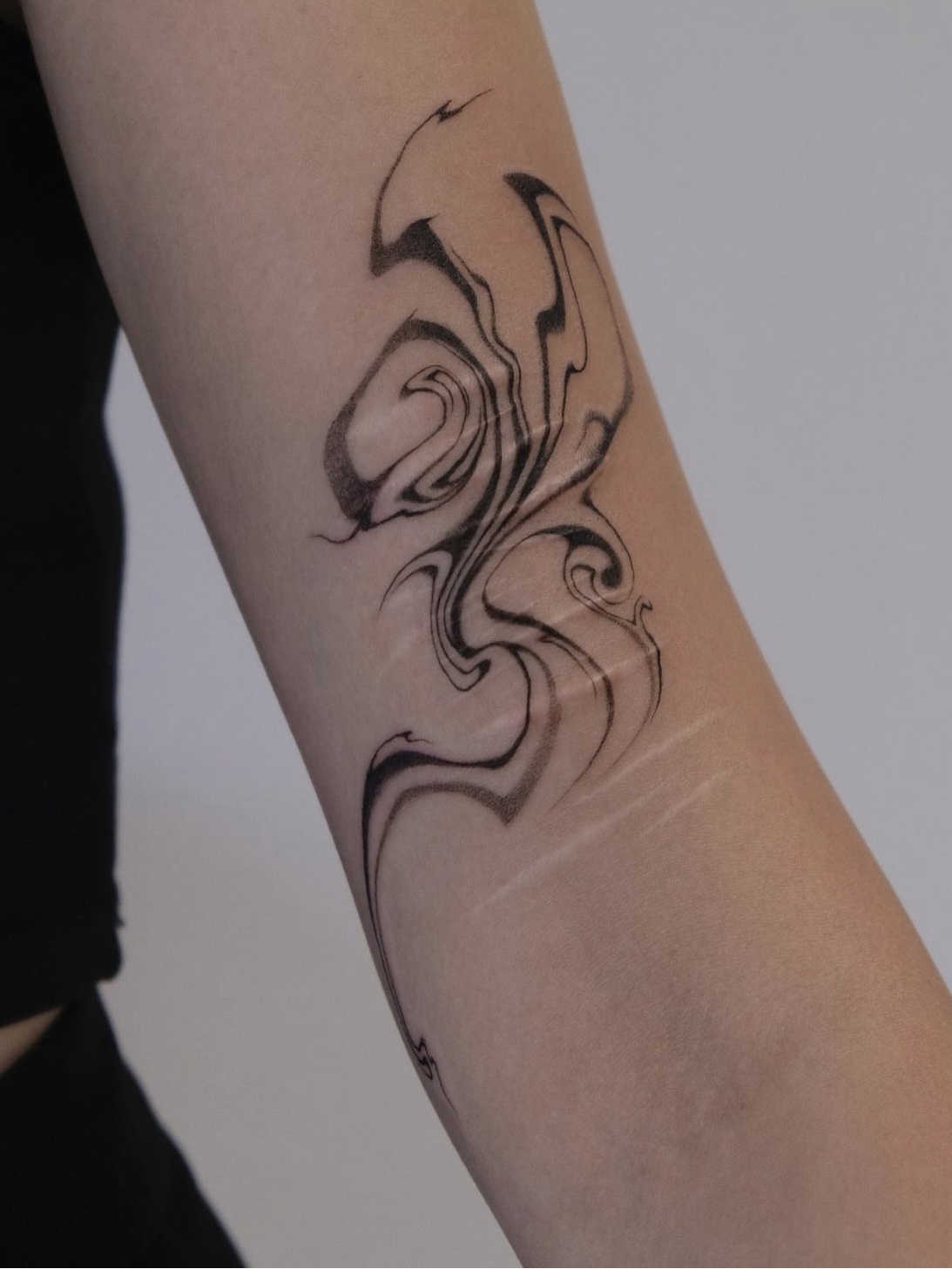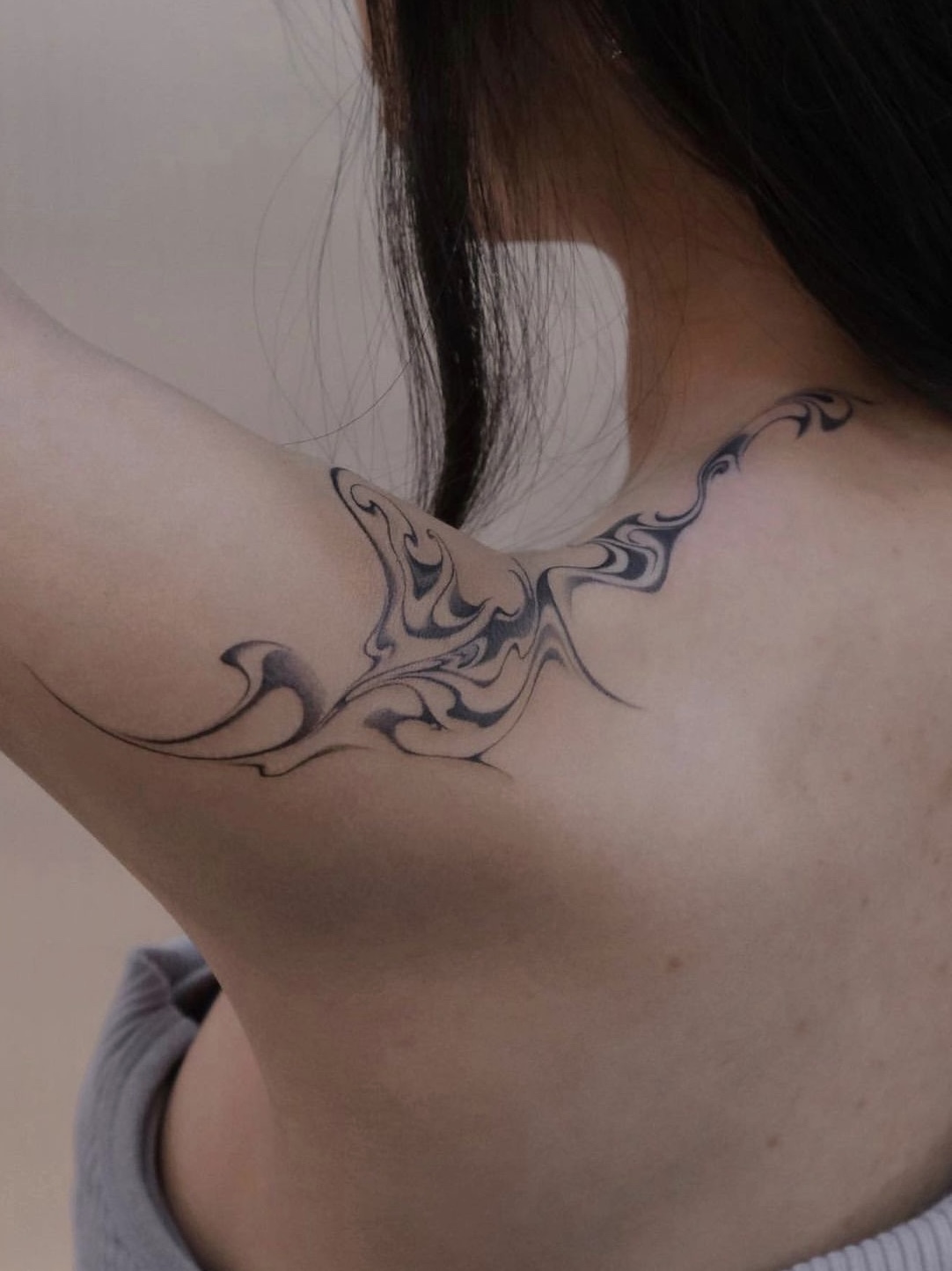 Jamie is a tattoo artist and art student based in Hamburg. She is most known for her freehand-technique inspired by Suminagashi, a form of Japanese marbling. She uses brushes and liquid inks to paint most of her stencils directly onto the skin. 
Jes specializes in Anime and Manga and his style is a mixture between dotwork and blackwork. He puts a lot of emphasis on composition and movement to bring his designs to life. Jes is originally from Peru and moved to Hamburg in October of 2022.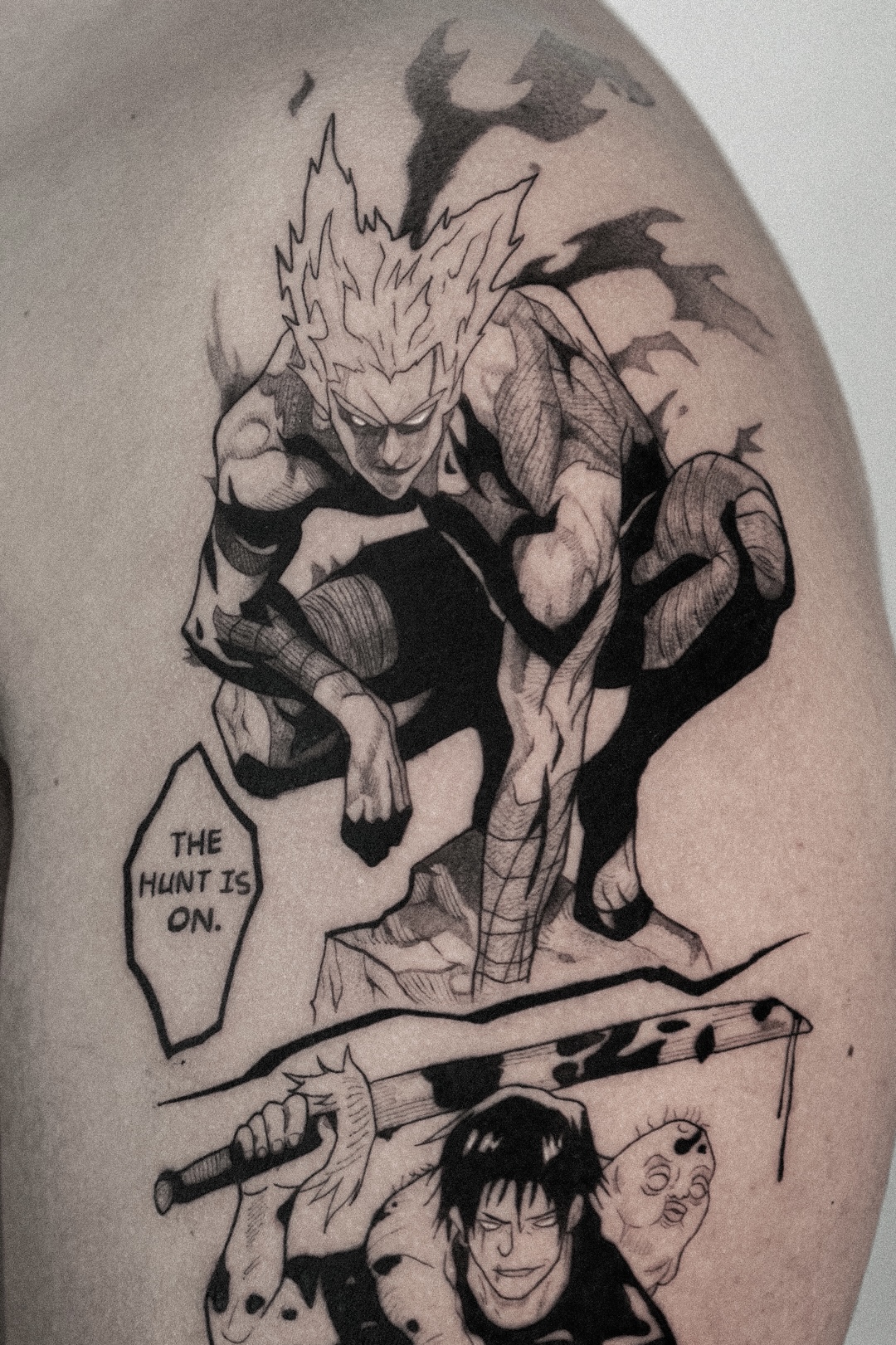 Jes has been tattooing since the beginning of 2022, but his work speaks for itself. Jes speaks Spanish and English and he is also trying to learn German.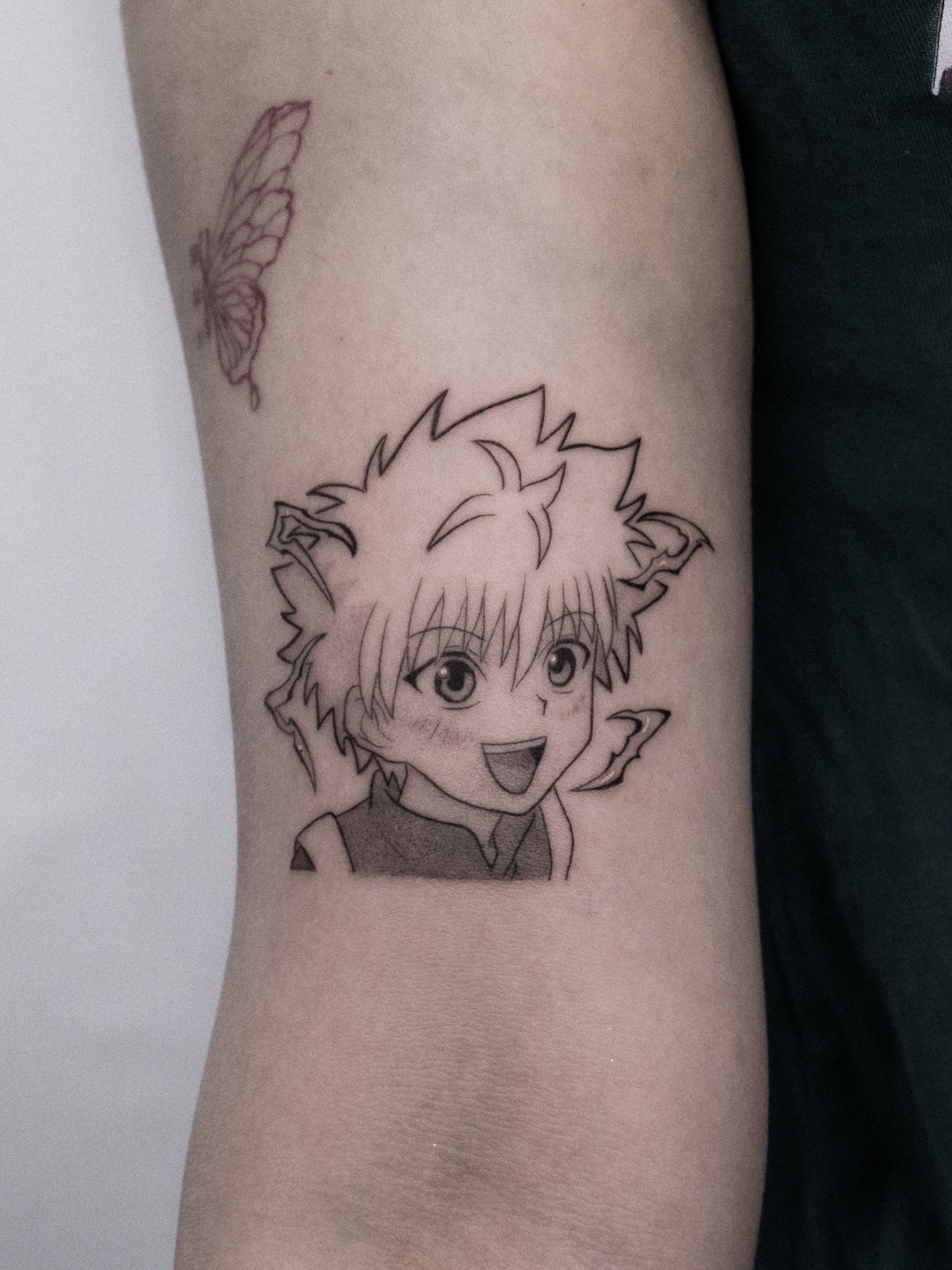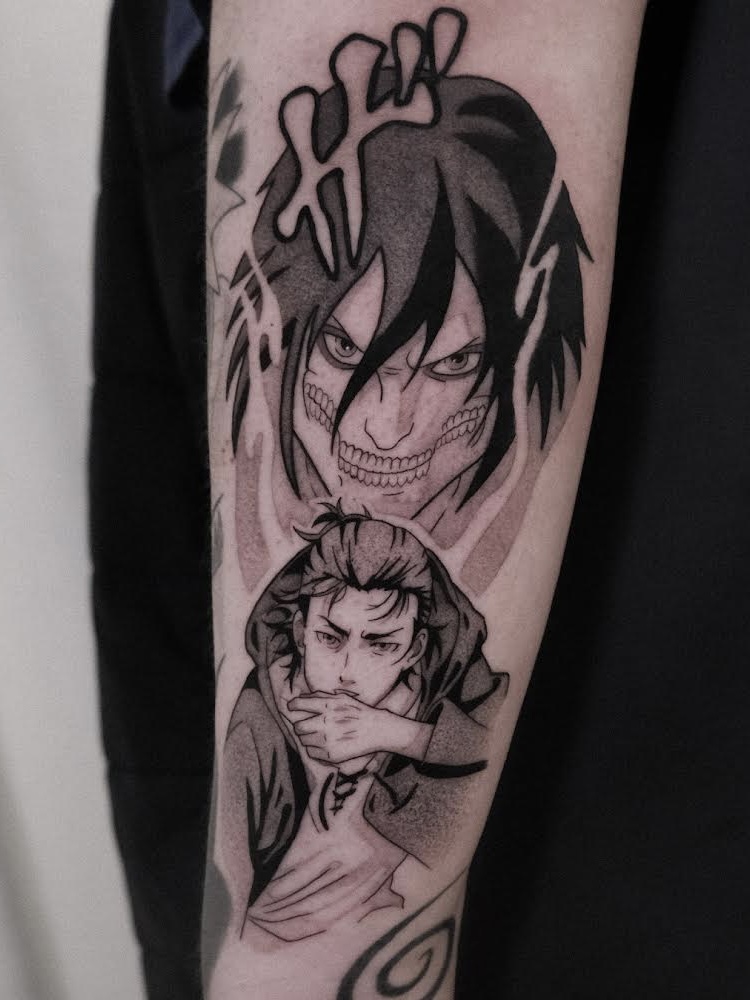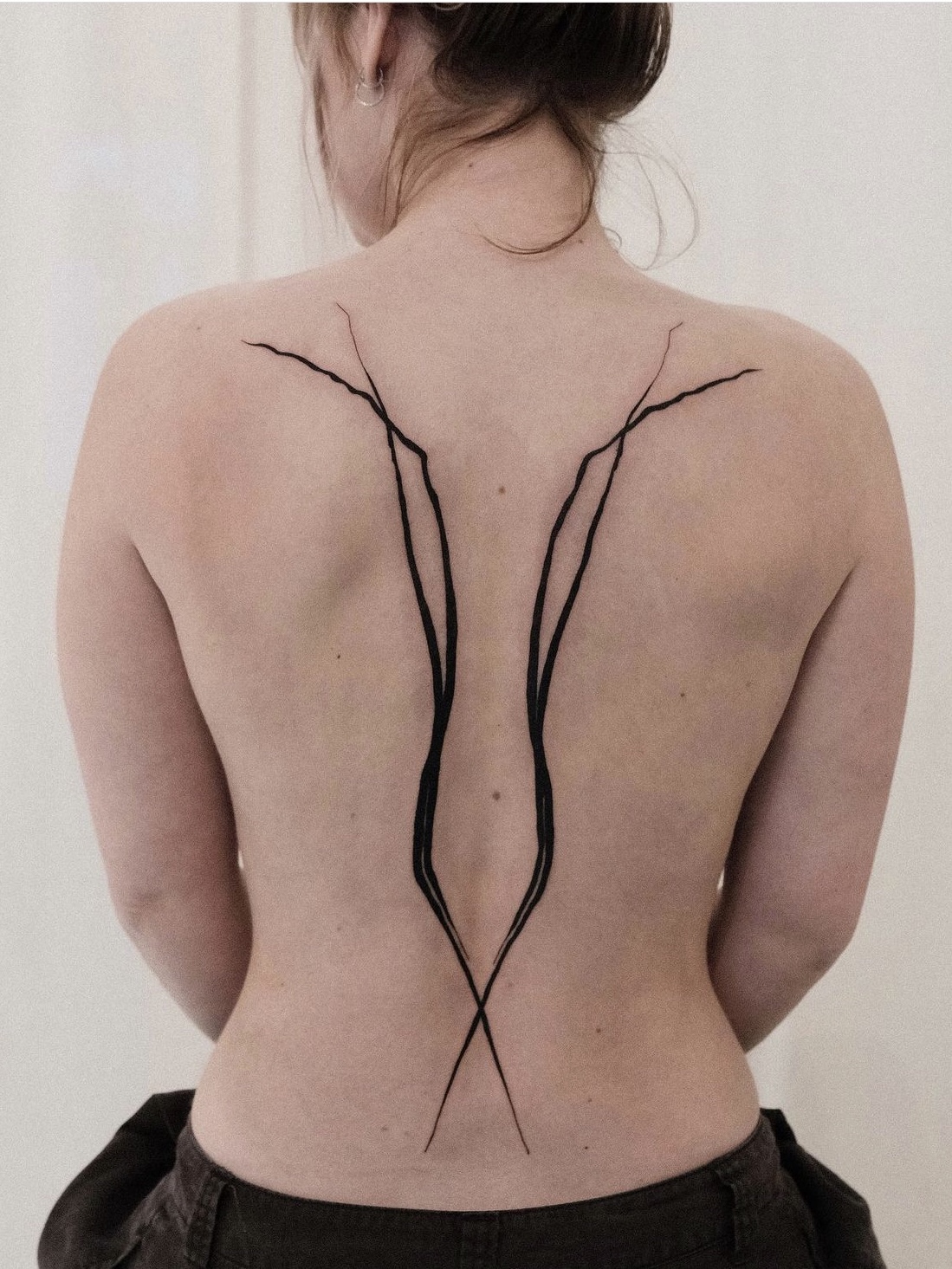 Kima's current designs are feminine, dark and edgy. She is still developing her style and trying out different things, so you will see a variety of different designs from her.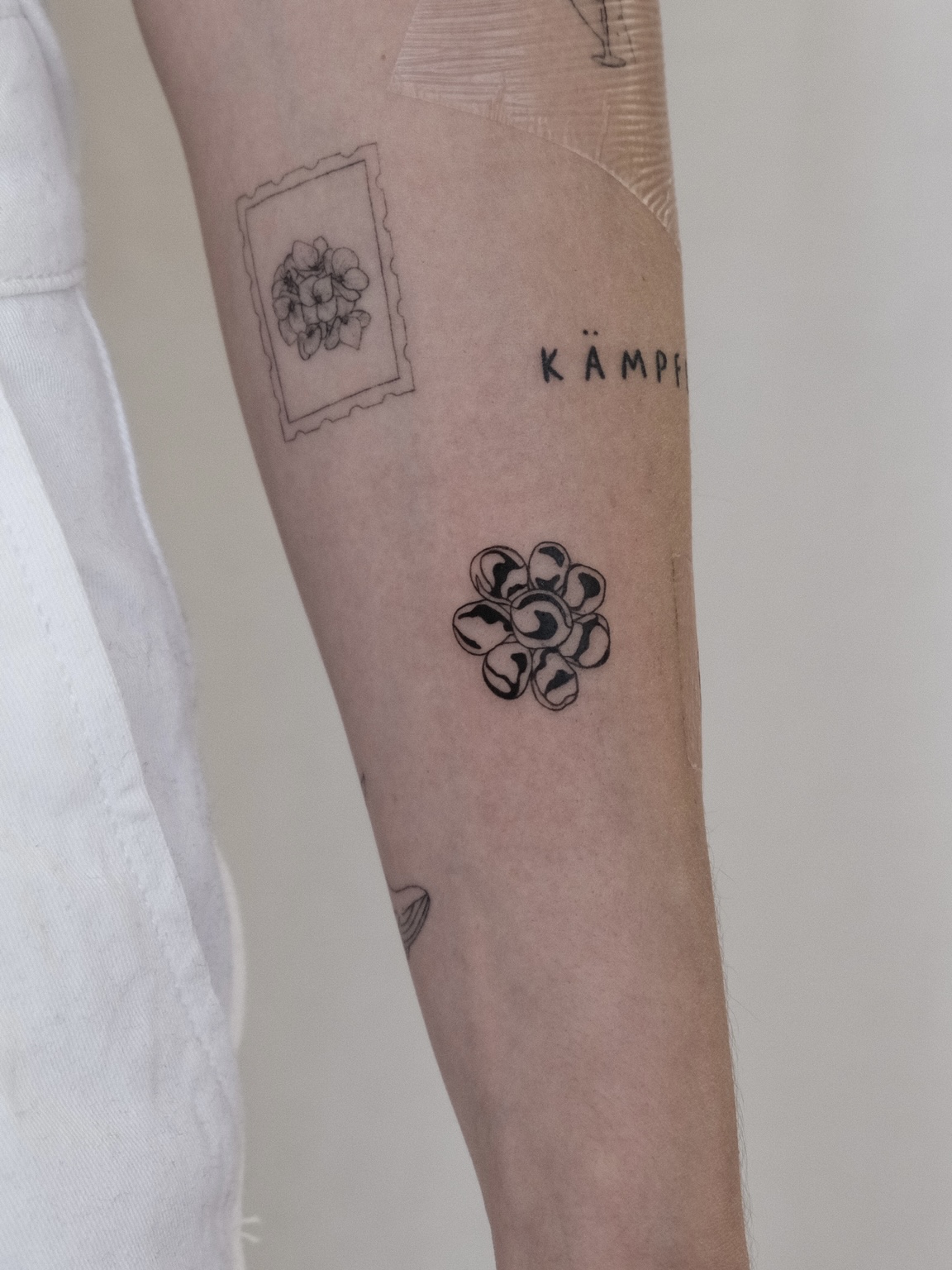 Kima is currently doing an apprenticeship at the studio, learning from all of our artists at once. She has worked as an Interior designer and has always been creative throughout her life. We are excited to watch her progression.
Ali is focusing most of her work around all kinds of abstract forms and shapes and is able to deliver a modern and current design approach, while being extremely technically skilled. One of her biggest inspirations is anime.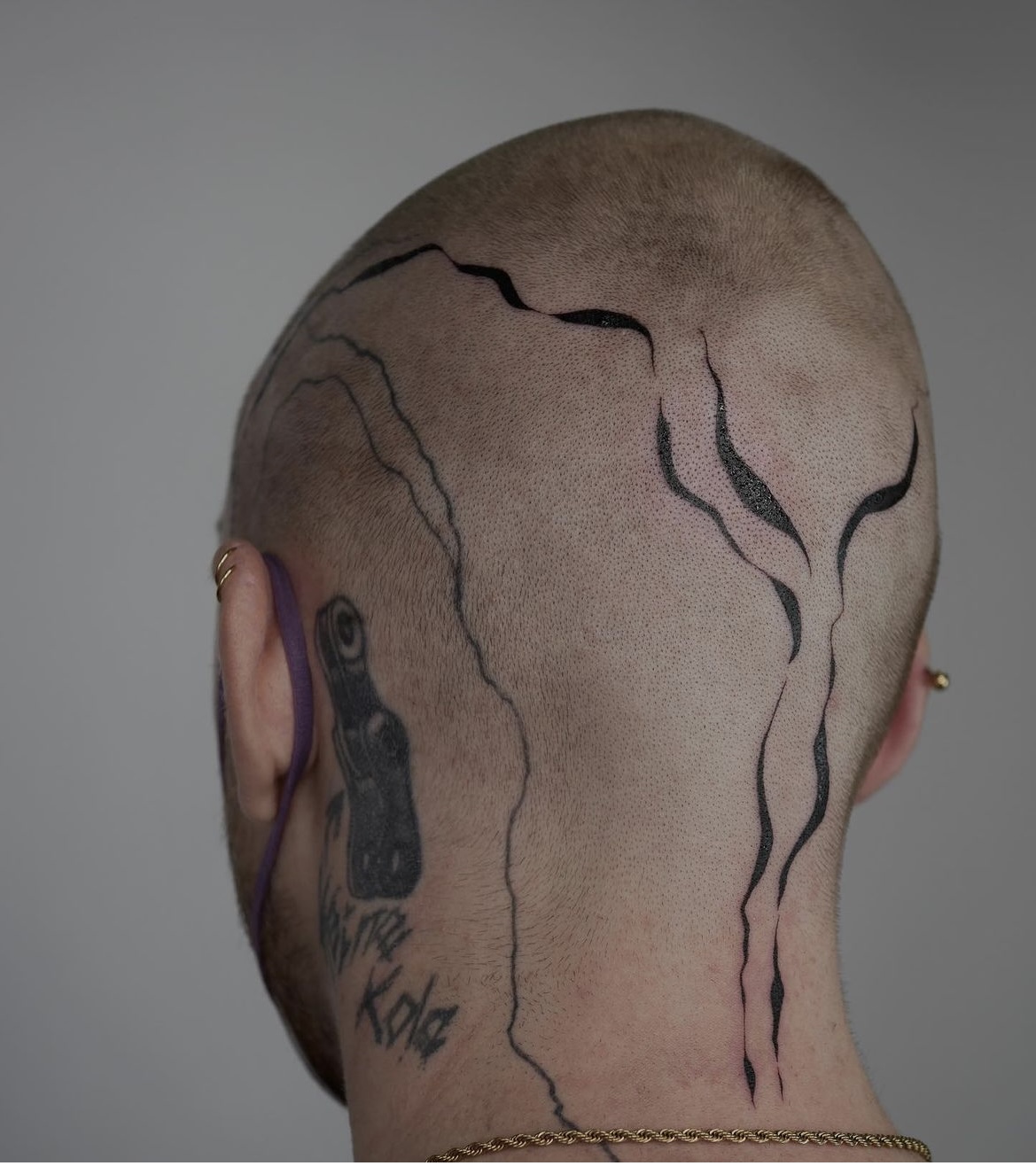 Ali has been tattooing since 2020. She has found her new home in Berlin, but still frequently visits Hamburg.